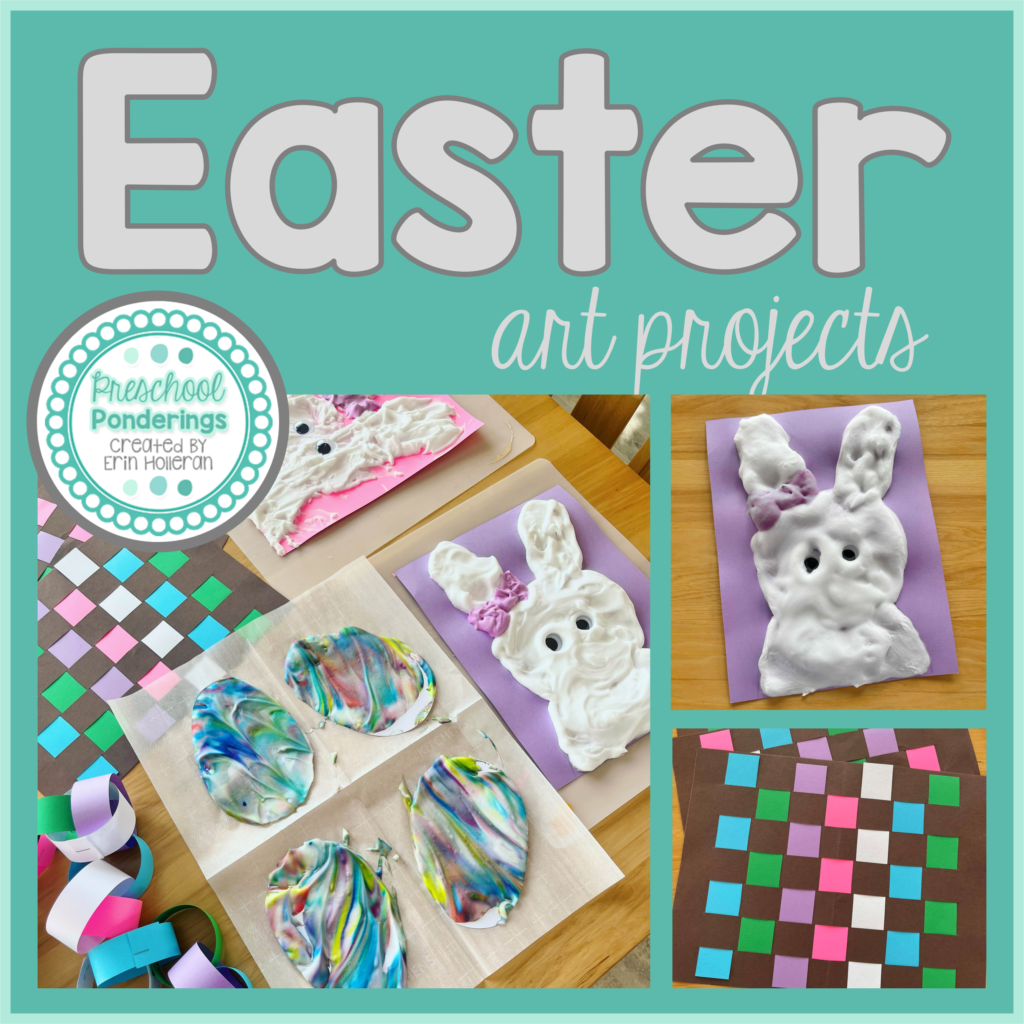 Here's a collection of the art projects that we've been working on for Easter.
The classics are classics for a reason, and the woven placemats were especially a hit!
We used a mixture of shaving cream and white glue to paint these soft bunnies. For the bows we added a little food coloring.
We also mixed some shaving cream and food coloring, then dipped paper egg cutouts to create swirled patterns on the eggs. Finally, we used the leftover strips from our placemats to make a paper chain. The colors are all super happy and the finished products remind me of my favorite projects from my own childhood. That's what a spring holiday should be about!