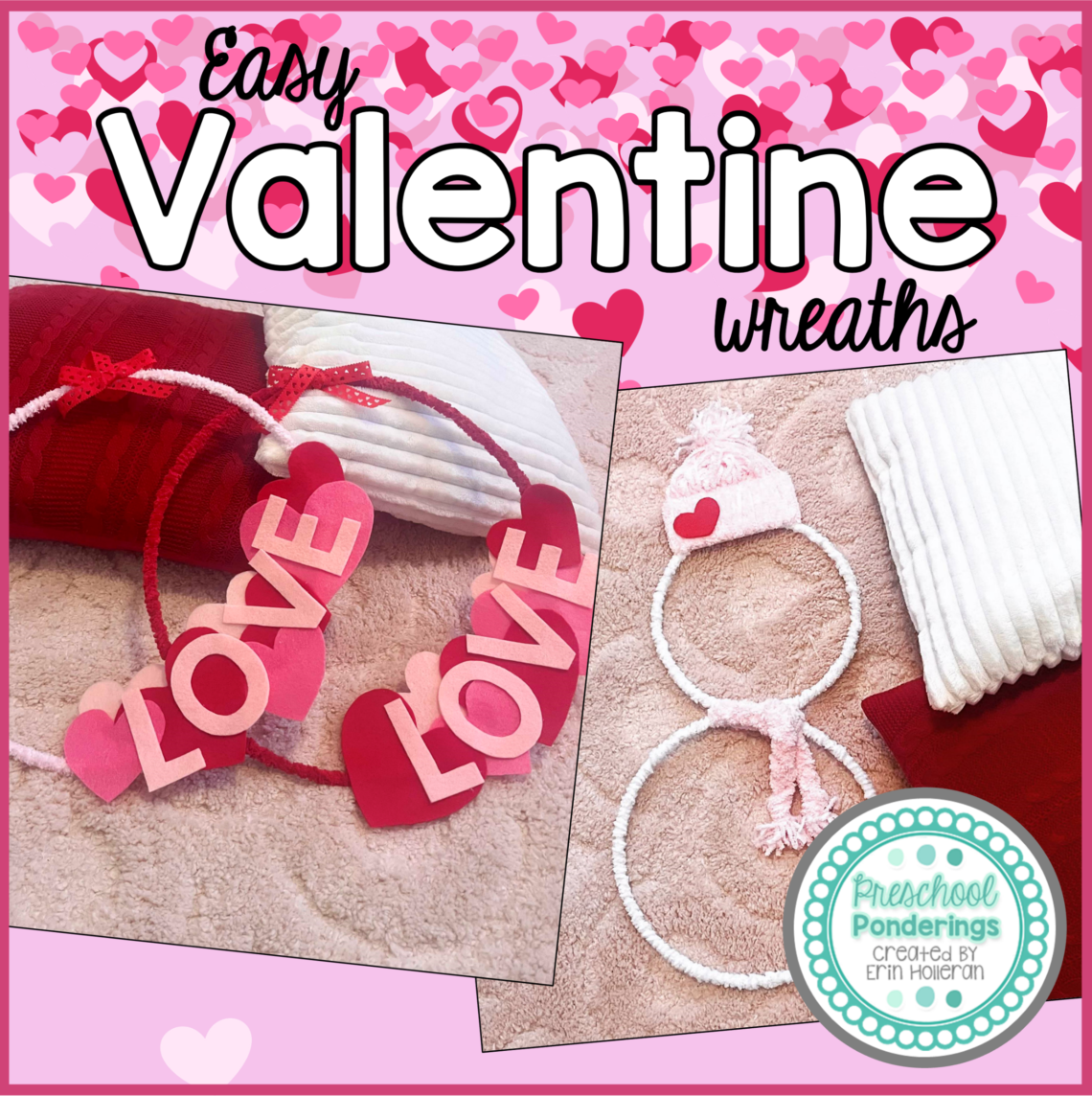 Easy DIY Valentine Wreaths
There are so many beautiful wreaths out there, but I have such a hard time paying for them. Here are a couple of easy, inexpensive DIY Valentine's wreaths that would be perfect for gifts or decorations for your home or classroom!
These two are the same, but I switched up the yarn around the wire wreath form, so one is pink and the other is red. Wrapping yarn around this frame is the perfect activity for while you're watching TV – it's mindless and you can totally zone out. You can also decide how thick you want the yarn to be. I kept these pretty thin, but I did another for my daughter's room that used the entire skein, and it's got a really thick, plush look!
I added decor cut from felt and hot glued to wreath. You can get super fancy with this part, but I kept it simple and that works really well with the basic wreath frame.
Tie a cute ribbon at the top and you're all set! These two are going to my friends, I like to spoil them for Valentine's day.
I shared this one in my post on Monday, but I wanted to give you a peek into how I put it together. I wrapped two different sized wire wreath frames (I got them at the Dollar Tree in packages of three different sizes) with white yarn and then used the same yarn to wrap the section that I wanted to overlap. I secured the yarn with hot glue. For the scarf I braided multiple strands of pink yarn and hot glued the finished product around the snowman's neck. I used this tutorial from The Make Your Own Zone to make the hat. I tweaked it a bit – using cardstock instead of a cardboard tube, and squishing it flat when finished – then glued a felt heart on the brim.
My favorite part of these types of projects is figuring out how to make the vision in my head a reality. I'm hoping you can use these ideas to help you do the same!