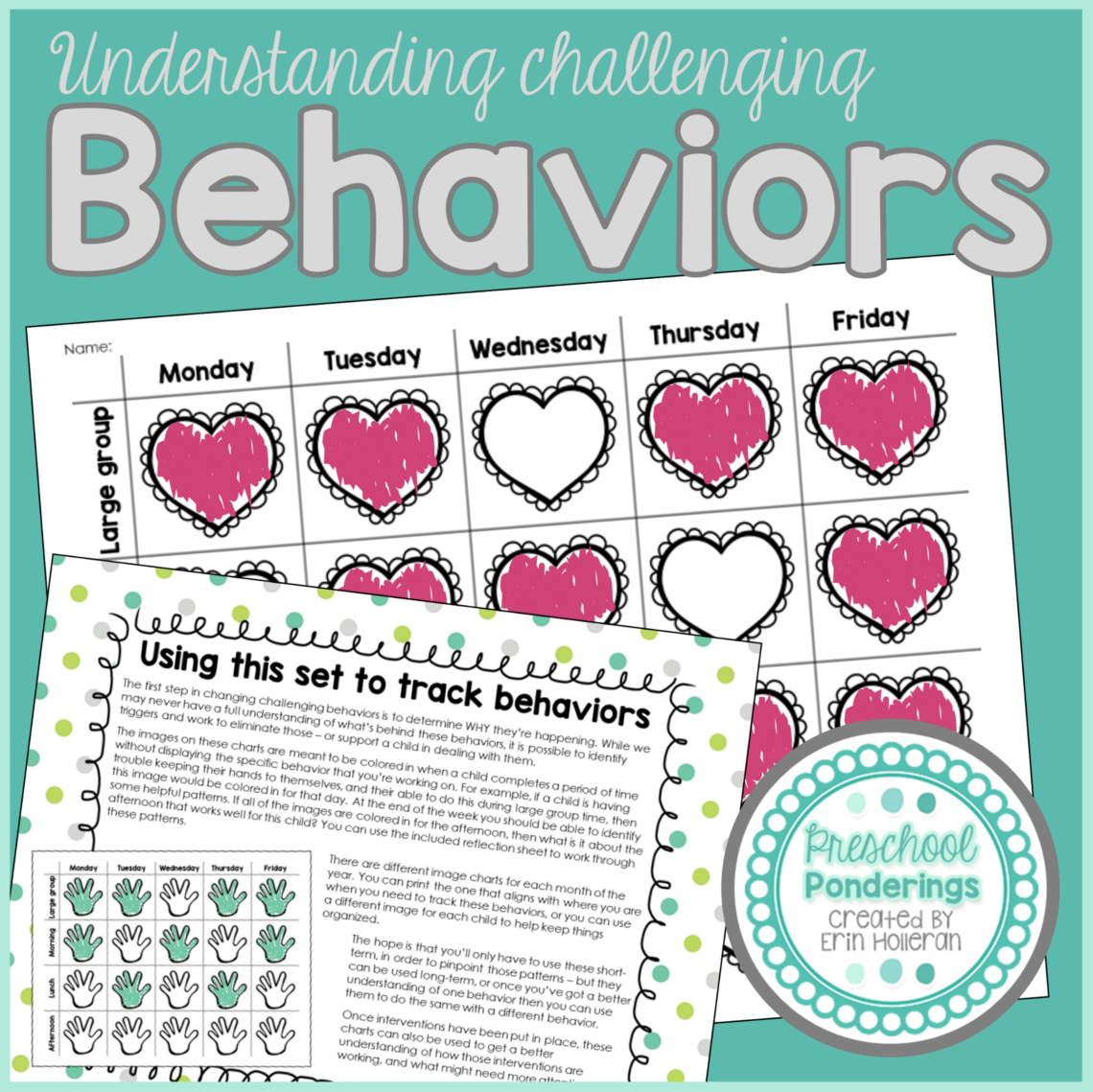 behavior management
,
challenging behaviors
,
freebie
,
freebies
,
positive behaviors
,
products for teachers
,
resources for teachers
,
teacher
,
teacher inspiration
,
teacher notes
,
teacher resources
,
teacher stuff
,
teacher tips
,
teachers pay teachers
,
tips for teachers
Managing Challenging Behaviors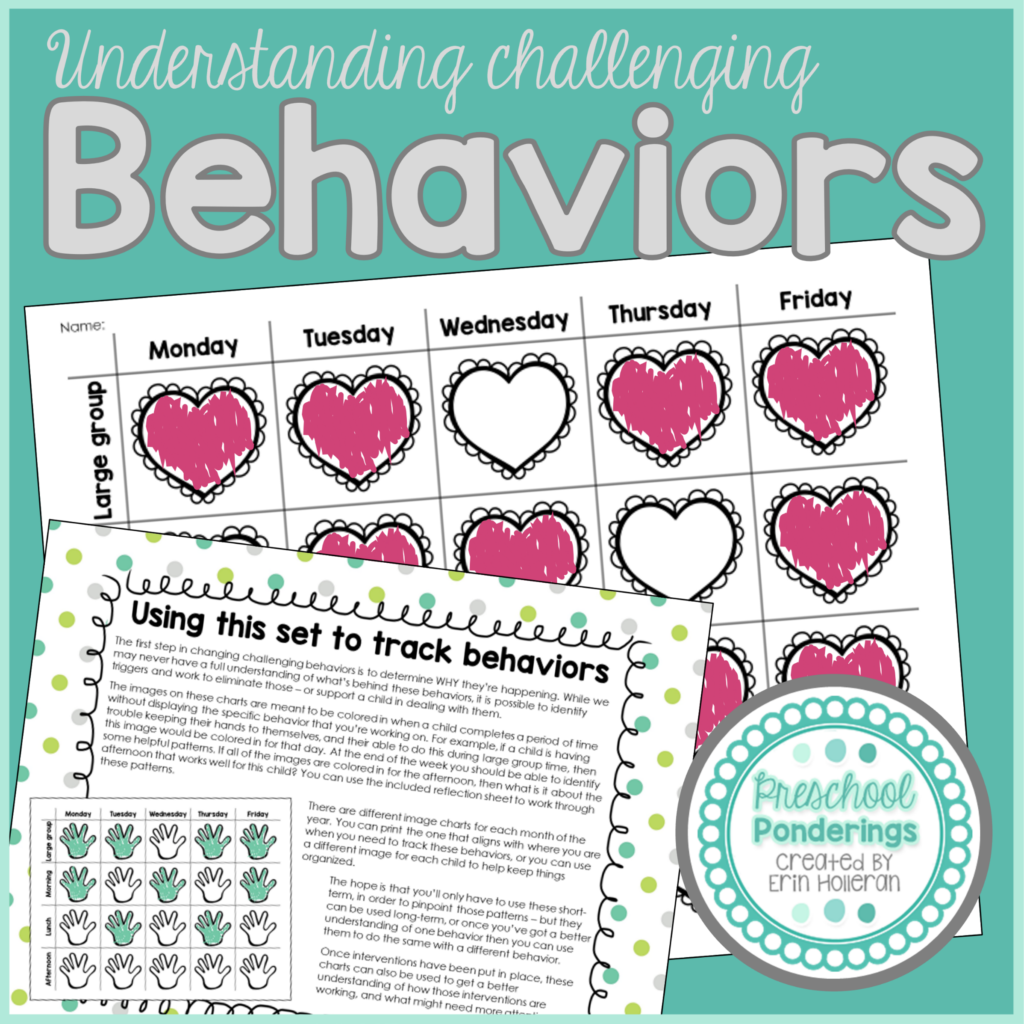 I promised you some real solutions to the tough stuff that you have to deal with everyday, and the number one thing on that list is challenging behaviors. These are the kinds of things that can derail the entire class and make you feel like nothing you do will make a difference – I've been there. I've put together a resource that will help you understand, manage, and change these difficult preschool behaviors step by step. I'm also giving you a FREEBIE so you can try it out right away!
Behaviors are so tough because we aren't always able to understand exactly where there coming from, and even if we are, we can't always change the things that are triggering them. Tracking these behaviors can help you get a better understanding of the triggers so that you can really get creative and see if there are any ways that you might adjust your routines or processes to make them less of an impact.
The tracking sheet that I've made gives you the opportunity to look at large chunks of your day and determine which pieces work well for a specific child, and which parts of the day are a challenge. I've also included a reflection sheet that walks you through some questions to give you an idea of what you might want to try next. Here's a link to the February freebie so you can check out the tracking sheet and reflection questions.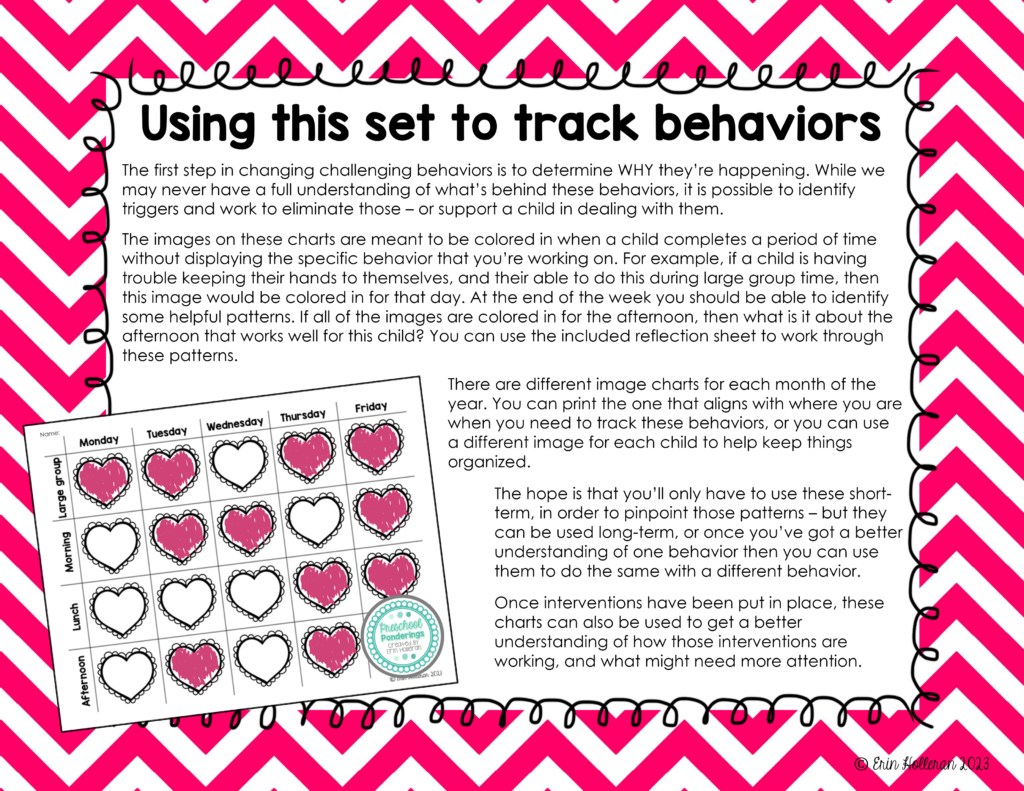 As you track and reflect on these behaviors it's really tempting to start implementing ALL of the interventions that you can think of right away. It's natural to want to throw every solution at a problem to see a change quickly! In this case, that's a lot of change for you and for the children and a lot of work that may or may not actually help. Taking it slow and implementing just one small change at a time will help you see if those changes actually have an impact – and you can continue to use these behavior charts to observe this. Those small, slow changes will give you even more information to help you take next steps.
The most important thing to remember in this process is that you're doing this for the benefit of all of the children in the classroom, and yourself. With good intentions, you can't go wrong! It might take time, and a lot of trial and error, but pushing through will be worth it – and if you need support (because I know that isn't always readily available) please reach out. You can always email me at erin@preschoolponderings.com or connect with me on Instagram by searching for preschool_ponderings.
If these charts work for you I have a full set of pages for each month of the year. Check that out here!