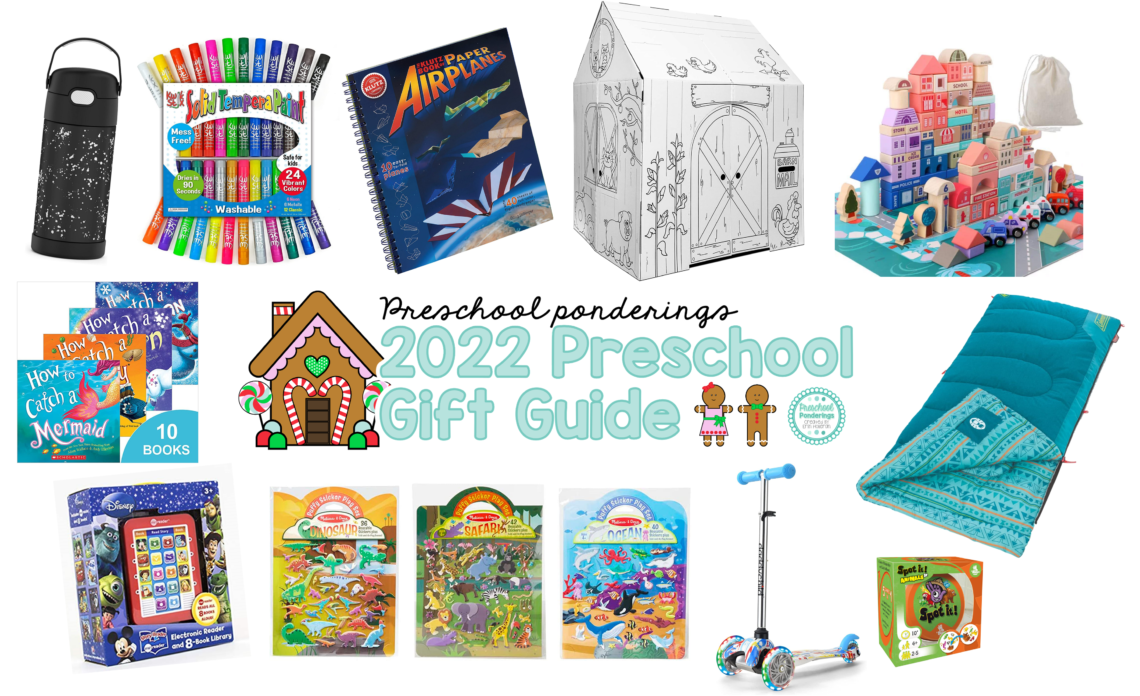 What to buy a Preschooler for Christmas in 2022
Preschool is when gift giving really starts to feel like a challenge – preschoolers have opinions, lots of them, and they aren't afraid to tell you what they think of your gift! This is also when children's preferences become really strong, they know what characters and activities they like, they know which sweater is too itchy, and how many of a specific toy they already have. So what do you get a preschooler for Christmas??? Picking out a gift for a preschooler often requires knowing what they like, which is hard because this changes daily. There are some ideas that are universal though! That's what I have for you today – some of those great gifts that are sure to be winners. Just a reminder, these are affiliate links so I do receive a bit of each sale, BUT I really do love these products, and so will any preschooler on your list.
Spot It is a fun game for the whole family – which makes it truly the best kind of gift! There are multiple ways to play with the same deck of cards, and a ton of different versions available. You really can personalize this choice to the recipient and their family. The best thing about this game is that it's pretty quick and there aren't a lot of pieces, so parents can take it with them (perfect for waiting at a restaurant).
Toys that children can use independently are any parents' favorite. These Me Reader sets come with multiple books, and these electronic button devices that read the pages of each book to the child when the child presses the button that matches the icon on that page. The matching piece is what makes this an interactive learning tool – and when it comes to electronic devices, that truly is what matters. This set includes a variety of Disney stories, but there are Me Reader sets for nearly any character that a preschooler could love. A Christmas gift like this also gives a preschooler something educational to do while they just might be out of school!
Large-motor toys are great gifts for preschoolers because celebrating the joy that is playing outside at a very early age is vital. These scooters are easy to ride and steer, and they have a brake over the back wheel that's pretty intuitive. The wheels also light up as kids ride! This is one gift that will definitely get used a lot.
A sleeping bag is something magical to a child. Even if they only ever use it to sleep on the floor of their own bedroom, it represents the possibility of getting to sleep somewhere different – for most kids, that's pretty adventurous! Coleman is a top-notch brand, and this is sure to be something that any kid will use for years to come.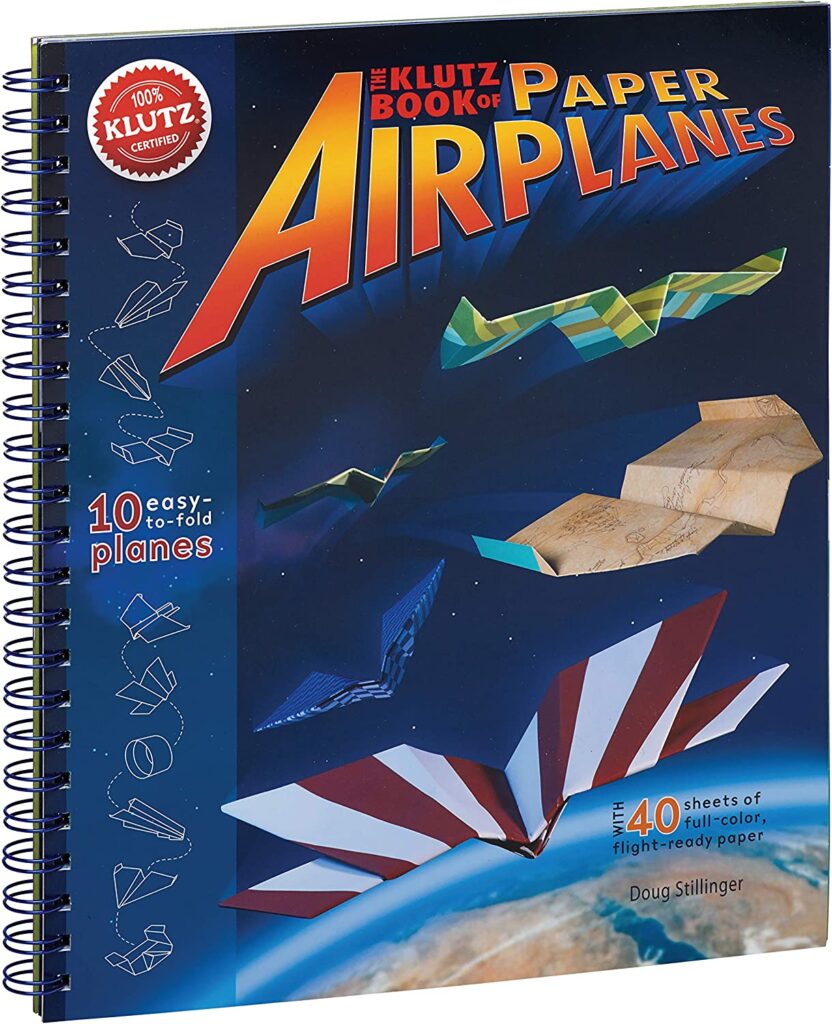 There's a a reason that so many of us remember Klutz books and activity sets from our own childhoods – they're classics! These still make great gifts for any kid, but the books are a really good place to start when it comes to the preschoolers on your list. This airplane book would be fun for a child and adult to work on together, there are also some great sticker and paper doll books to choose from too!
If you're looking for a truly useful gift that parents will appreciate, a water bottle is a great choice. Kids are TOUGH on these and Thermos Funtainers hold up to the abuse really well. They're also completely leak proof, which makes them ideal for backpacks and car trips. Bundle it with a matching food jar and you're all set!
The holidays often involve travel, so a gift that a child can easily take with them is always welcome! These can be used over and over and slide into a backpack super quick. This set has three different packs, but altogether there are 8+ options, Melissa and Doug have made it a breeze to find something for any personality.
What kid doesn't love making a playhouse out of a cardboard box?! This one is designed for little ones to color themselves – which takes some time (and parents everywhere will be happy about that). Not only do children get to color it, then they can play for as long as they like, making this a perfect indoor winter activity. My personal favorite thing about these is that they can easily be taken apart and stored flat when kids aren't using them! Easy Playhouse offers 13 different designs, from fire stations to castles, and even a gingerbread house for the holidays. They also offer plain versions so that children can get really creative.
Kwik Stix are seriously the best! These are solid tempera paint sticks that come in glue-stick like tubes so that kids can enjoy the bright colors of tempera paint without the mess of actually painting. They can be used on a variety of different surfaces and they dry super fast. It's almost like a cross between a marker and an oil pastel. Any creative preschooler (and their parents) would love to get these!
If you want to show the preschooler in your life that you know what's cool right now then you'll gift this 10 book set! These rhyming books are everywhere, and there's one fore every holiday and theme (think "there was an old lady" series about 10 years ago – totally aging myself here). 10 books will keep any preschooler busy for a while, and parents will be happy to have a new book to pull out right when they get tired of the one they've been reading on repeat!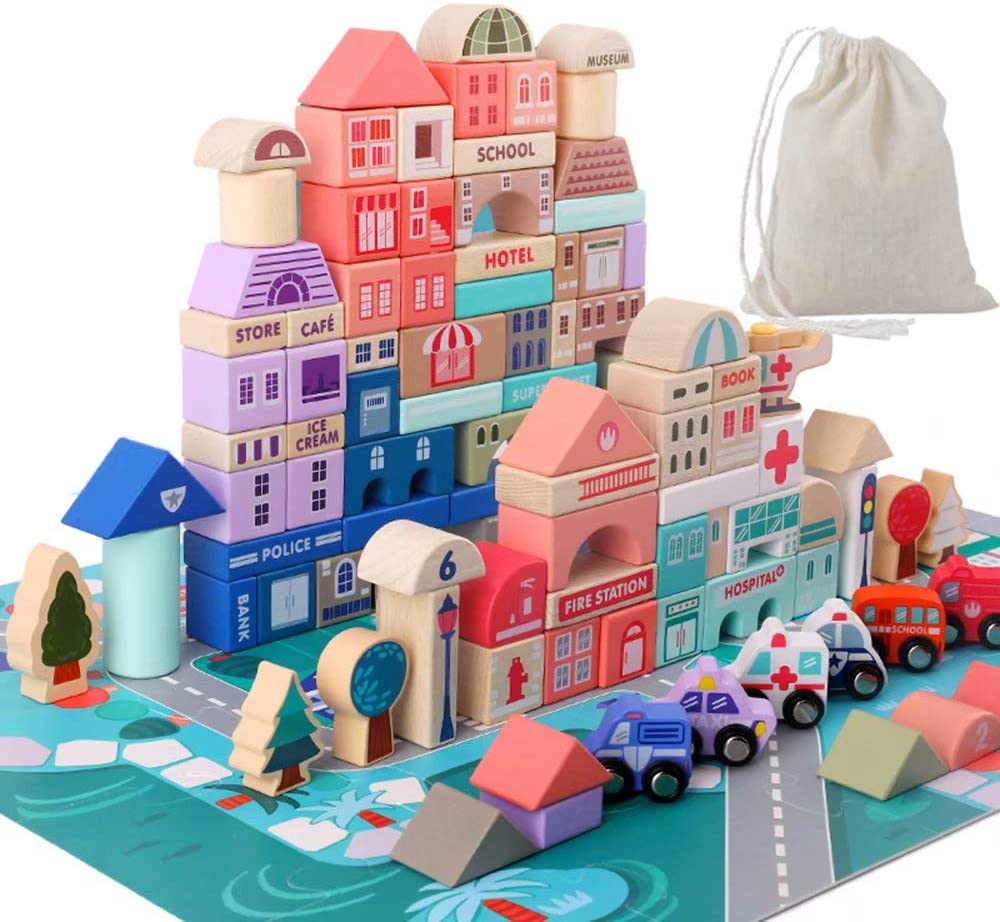 I want to play with these! The blocks in this set definitely have an elevated feel – the quality wooden pieces and very current design aesthetic make them something that kids will want to play with and parents won't mind having in their living room. It's pretty hard to meet both of those qualities at the same time! The mat is included, and children can use their imaginations to put together buildings, making their town look different every time they play.

Now it's your turn! Share what your top picks for preschoolers are this year, I'd love to hear what's on your list!