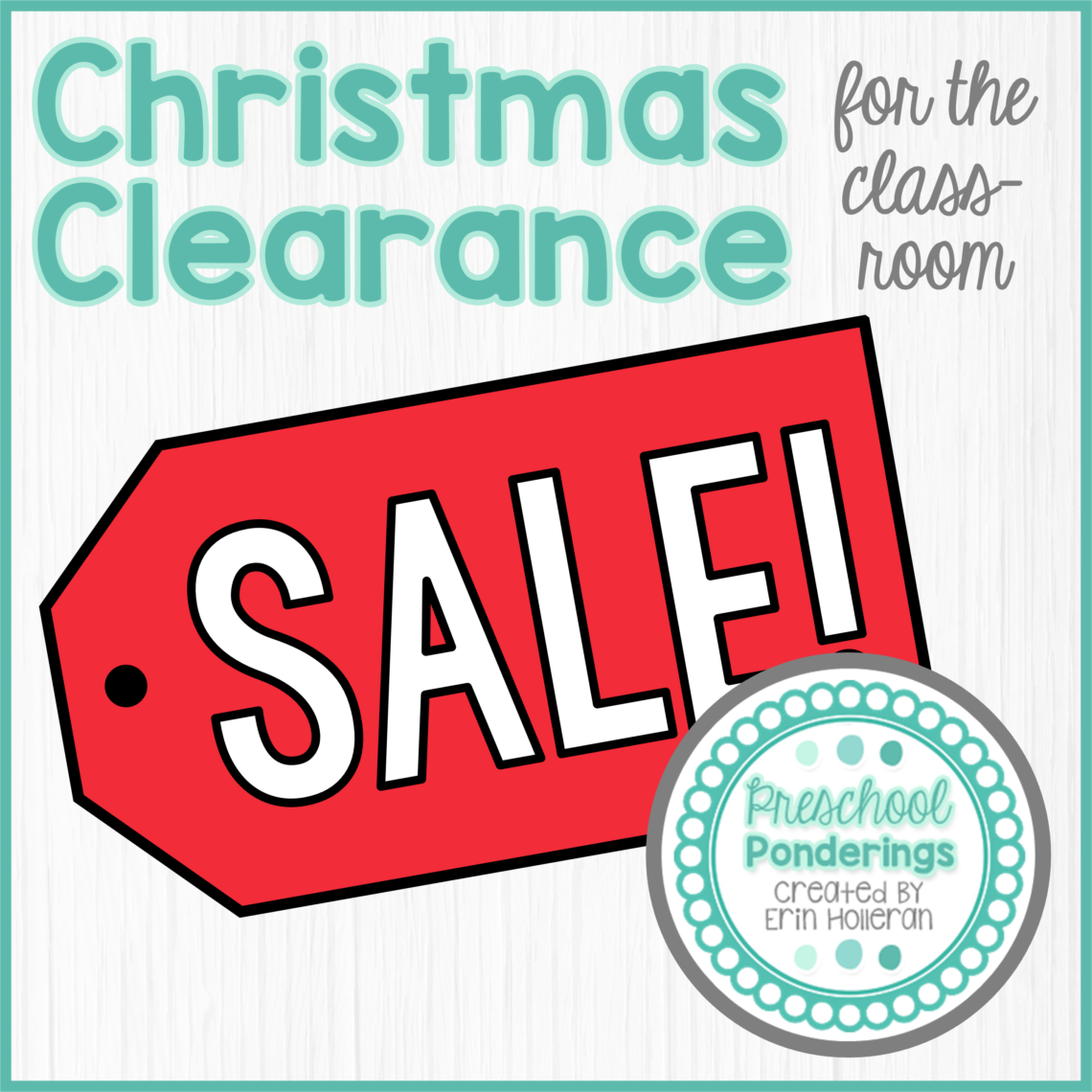 Christmas Clearance for the Classroom
I love a good sale – who doesn't?! When it comes to after-Christmas clearance sales, there are so many things that can be used in the classroom. Check out some of the materials that I love to scoop up on Christmas clearance for preschool!
Anything that doesn't scream Christmas can be a great supply for the rest of the year. This includes:
Gift boxes (especially white ones)
Tissue paper
Cards and envelopes
Sticker labels
Gift bags
Ribbon
Bows
Ornaments can be repurposed as figurines for play areas and sensory bins. look for:
Mini animals
Buildings
Anything food or cooking related
Vehicles
There are so many different options for sensory play, like:
Bottle brush trees
Fake snow
Bells
Tinsel
Fake flowers
After Christmas, there's still the rest of the winter season – so anything that supports exploring snow and winter themes is fair game:
Snowflake shaped ornaments and figures
Icicle ornaments
Snow craft kits
Snowmen
I can't wait to dig a little deeper and look at some ideas for what to do with all of these goodies. Happy shopping!