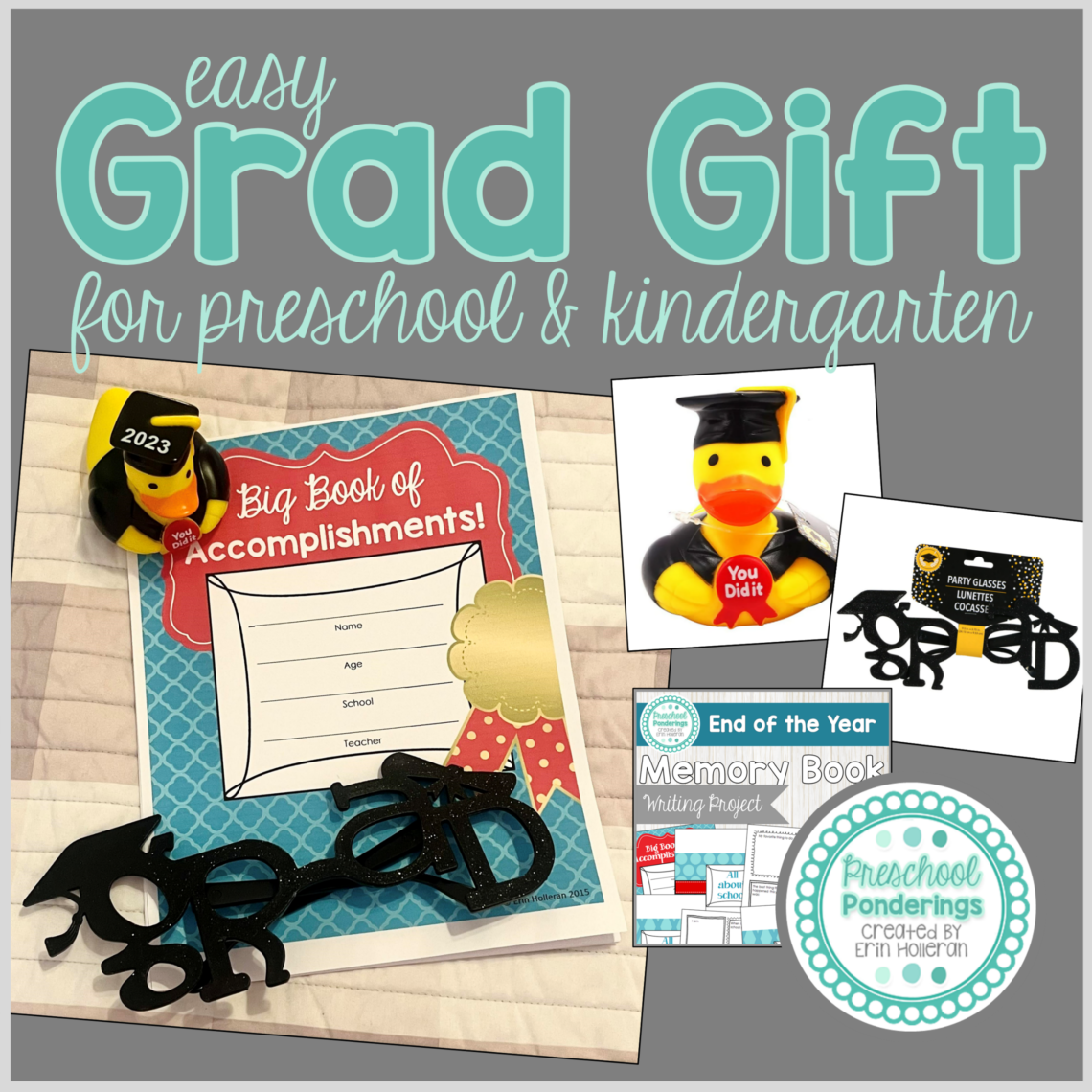 Graduation Gifts for Little Graduates
There are so many incredible ideas out there when it comes to gifts for High School and College graduates – but what do you get for the little graduates in your lives? Preschool and Kindergarten graduates definitely don't need money to furnish a dorm or apartment, they don't need tech to support their next educational steps, or frames and photo albums to store all of their school memories. There are still meaningful graduation gifts that you can give these little ones to help them celebrate this major milestone!
My favorite idea is a memory book that they can complete and keep with their preschool or kindergarten keepsakes. This is something that teachers can do with their entire class, or a parent/friend/family member can print and give to the grad to complete at home. Here's the link to the easy memory book that I have in my TPT store!
The Dollar Tree is always a wonderful place for little tchotchkes that you can add to this – I picked up a rubber duck and some fun glasses for my nephew, who's graduating from kindergarten in a couple of weeks. Other items that you might also include with the memory book keepsake books like "Oh the Places You'll Go" (affiliate link) or "And Off You Go to Change the World" (affiliate link).
Another excellent choice is apparel for the graduate's elementary school, or something that they might need for school next year like a new backpack or lunchbox. If you're shopping for a preschooler who's preparing for kindergarten, then you might also include my Ready for Kindergarten resource. This has 10 weeks worth of activities that families can do over the summer to support learning and kindergarten readiness.
Graduation gifts don't have to be fancy or expensive to be meaningful! The most important thing is that they come from the heart.