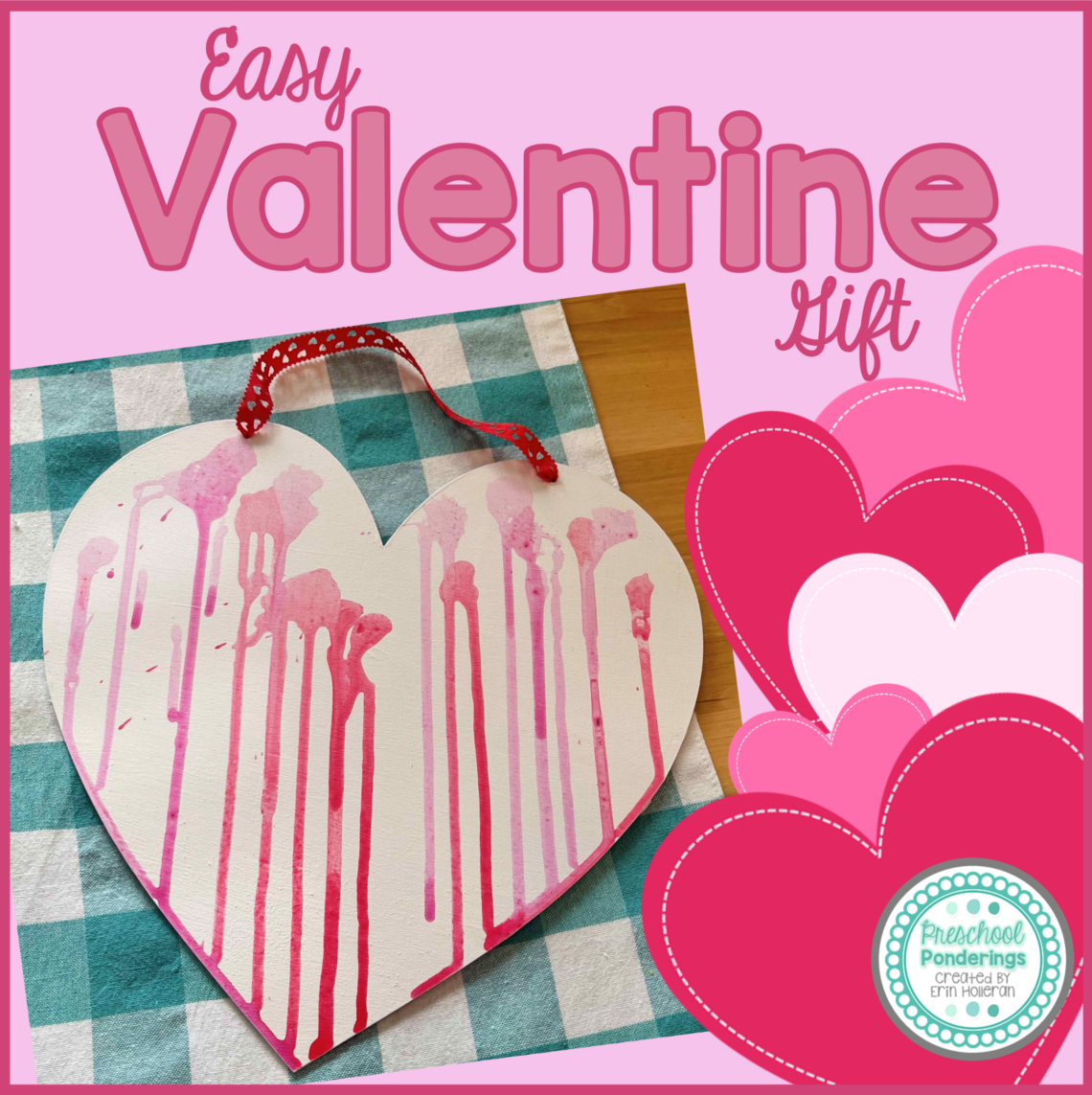 Easy Preschool Valentine Gift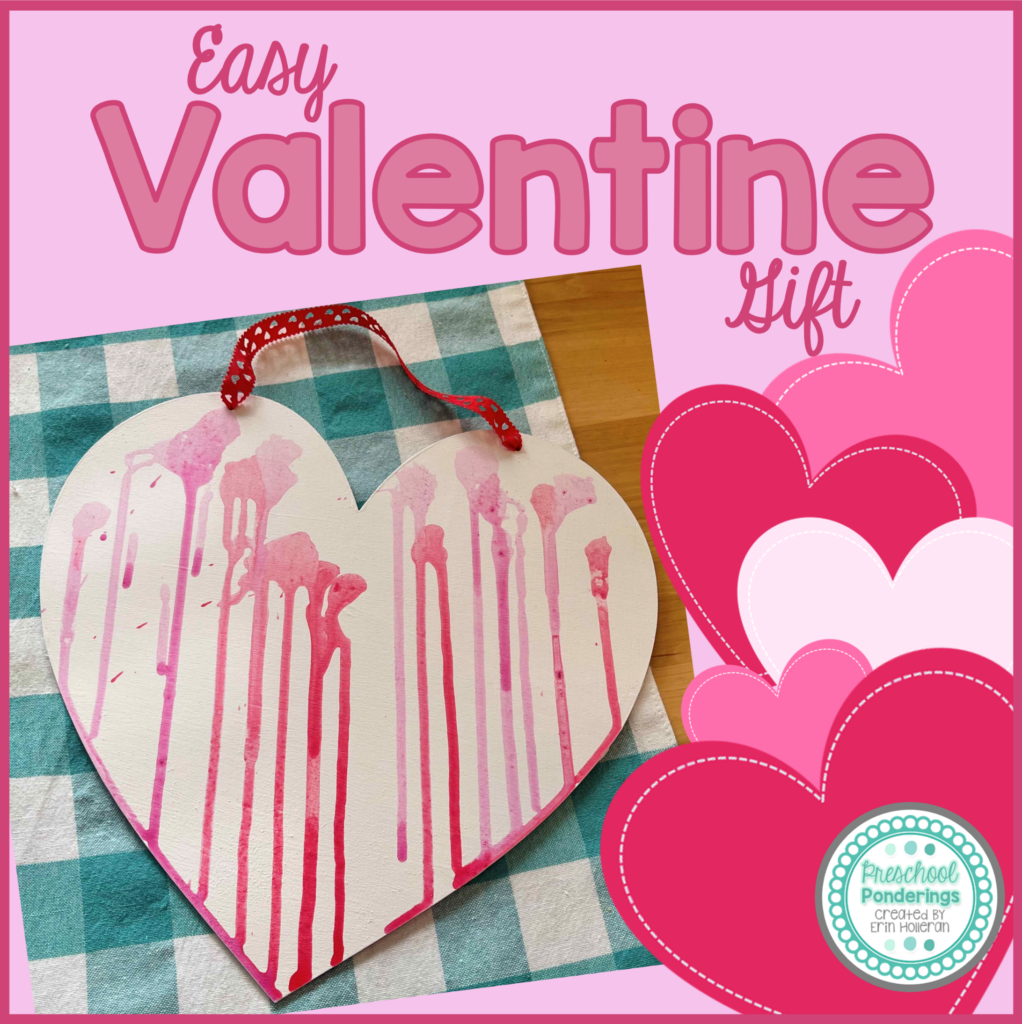 I love to make a nice gift for families on Valentine's Day – but after the chaos of trying to finish Christmas gifts quick and inexpensive are my main requirements! Here's an idea that meets those characteristics and is super fun too. Try this easy preschool Valentine gift with your class this year.
I started with a thin wooden heart from the Dollar Tree – they come natural and you could definitely leave them that way, but I used a couple of coats of old house paint to paint mine white. I also removed the twine hanger.
When these were dry I took some washable Crayola paint (affiliate link) and watered it down, then we used eye-droppers to squirt the paint on the hearts. We started at the top and let the pain run down, but it also makes a great splatter pattern, so that's another option.
It's a little bit messy, a good amount of paint will drip off the bottom, so we made sure that we had these mats (that we use for all of our messy projects) underneath to catch the mess (affiliate link).
Once all of the drippy paint was dry we tied some red ribbon – also from the Dollar Tree – where the twine had been. That's all it took to make these super cute hanging hearts! Here are some of the others: